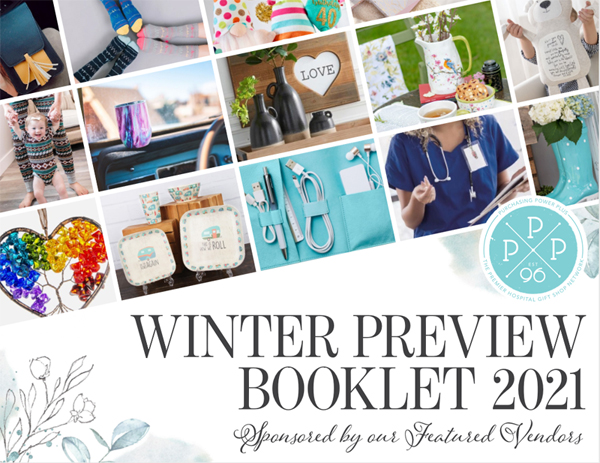 The upcoming market season will continue to look a bit different, as many Retailers have put travel plans on hold. For the first time in 25 years, our team will not be traveling in January. However, we are focusing that energy on creative ideas to foster connection. Our Winter Preview Booklet is a product of that intent and builds on the success of our Summer publication. Our hope is to meet you where you are – whether traveling to Market, working from the hospital gift shop or placing orders and planning 2021 from your home office.
These pages showcase new collections, unlock extra savings opportunities and feature live links to the sponsoring Vendor's sites. We are even linking you to PDF's that highlight prepacks or assortments for easy ordering! Our goal is to be part of the solution as you grow your retail business in 2021. We will be hosting a Virtual Event the week of January 18th, so mark your calendar now. Our plans include a Vendor Showcase and features such as Trend Forecasting, Awe Inspiring Visual Displays, Best Seller Guides and Retail Education.
We are grateful for the support you have given us, our vendors and our retail community through your involvement.